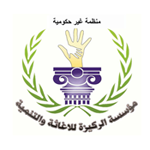 Al- Rakeezeh Foundation for Relief and Development (RRD)
Iraq
Contact Information
training@alrakeezeh.org
---
9647858325282
---
Hay Jamea'a / Markaz St.
Baghdad, Iraq
---
al-rakeezeh.org
---
Social Profiles
About the ATP
Director
Dr. Wael Abdulmajeed
Training Description
An independent non-governmental civil society organization established in 2015 and registered in the Non-Governmental Organizations Department of the General Secretariat of the Council of Ministers under No. 177506. It works to develop society, empower the individual and lay the foundations of stability in the country.
ATP Gallery