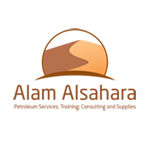 Alam Alsahara Training Center
Saudi Arabia, Egypt, Bahrain, Indonesia
Contact Information
---
tsdm.egy@alamalsahara.co
2 022 526 47 65
51 Street 105, Maadi
Cairo, Egypt
---
generalmgr@alamalsahara.co
973 1740 0271
Bld 139, Block #320, Rd 2004, Alhoora,
Manama, Bahrain
---
t.coordinator@sasintl.co
966 50 598 4536
34423 King Fahad Rd Alhezam Althahabi,
Al khobar, KSA
---
alamalsahara.co
---
Social Profiles
About the ATP
Training Director
Ahmed Esmail Mohammed Mahmoud
Training Description
Alam Alsahara is Established in 2016. We are Oilfield / Industrial Training Experts who are working toward performance improvement. Our target is to work safely and to lower NPT through vocational training and technical development for different oilfield professionals.
Our highly professional subject experts can deliver a variety of courses, including: Well Control courses (Drilling and Well Intervention towards both IADC and IWCF certification). All HSE courses, Mechanical and Hydraulics Courses. Also, technical training courses around different specialties (Cementing Operations, drilling operations, Drilling Fluids, directional and Horizontal Drilling, Coil Tubing operations, stimulation, etc.
ATP Gallery